More Benefits of Pharmacy Compounding
Category ( Compounding Pharmacies )
Views ( 79 )
1 month ago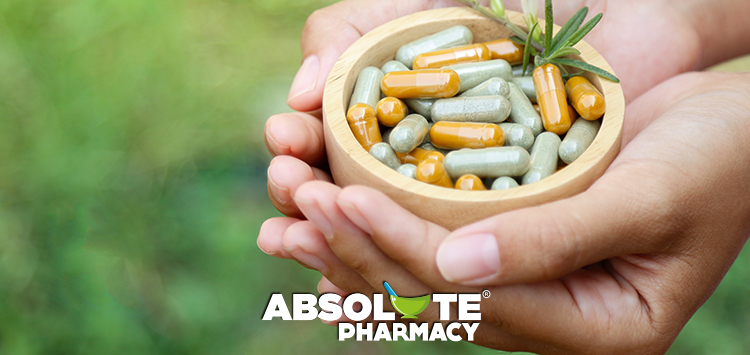 Pharmacy compounding has become a more common way to create customized treatment options for patients that can meet very specific needs. Medication compounding is now used in several fields of medicine and its use has increased in recent years as more patients require specialized treatments that commercial medications are often not able to fulfill, and more evidence points to the efficiency of compounded treatments.
Compounded medications have several clinical applications, and physicians can carefully control the dosage of each medication. Also, discontinued or difficult to find medications can be created at compounding pharmacies. Patients with specialized needs can have treatments created for them that accommodate their preferred medication format, and there are several applications of compounded medications in many clinical fields.
Some of the treatment areas where pharmacy compounding is regularly used include hormone replacement, allergy treatments, pediatrics, hospice care, pain management, fertility treatments, dentistry, sports medicine, veterinary medicine, dermatology, and several other areas. Compounded medications have proven to be useful in all of these areas of medicine.
Under the careful direction of a physician and with a professional compounding pharmacy, medications can be safely created for all of these treatment areas, and they regularly prove to be more targeted and effective than commercial medications. Physicians can try different combinations of medications that may be more effective than taking each medication alone, and several new innovative and effective treatments have been developed at compounding pharmacies.
Pharmacy compounding is safe with the proper procedure
There are several sterile and safety procedures that must be followed when compounded medications are created. However, as long as the facility has the proper equipment and licensed pharmacists to manage the production of the compounded medications, they are incredibly safe. Occasionally there have been publicized problems with compounded medications, but there are similar numbers of mistakes made with commercial medications.
Many of the issues with compounded medications occur at pharmacies that do not have the proper safety and sterilization equipment, or pharmacies that are unlicensed. When looking for a compounding pharmacy to produce medications, physicians or patients should make sure that the pharmacy does in fact have pharmacists on staff and the proper licensure to produce compounded medications in the state where it is selling medications.
With the wide range of medical specialties that pharmacy compounding covers, many physicians can benefit by having a particular pharmacy to rely on for their medication compounding needs. Compounding has been a part of medicine for centuries, as it involves creating customized medications from natural or synthetic ingredients, and it has only fallen out of popularity in medicine since the 1950s when wide scale commercial medication production took over for the majority of prescriptions.
In the past two decades it has made a resurgence because the technology used to produce compounded medications can advanced substantially. Compounding pharmacies are legal as long as they follow their state Board of Pharmacy's requirements for producing medications, and each state has their own requirements for licensure and compounded medication production.
Pharmacy compounding offers several benefits to patients
Patients often have allergies to particular ingredients in commercial medications, and since commercial medications usually only offer one or a few variations of their medications, compounded medications may need to be created as an alternative for allergic patients. This is one of the most common applications of drug compounding.
Flavors can be added to medications so that patients find them more palatable, and this is commonly used for pediatric, veterinary and geriatric patients to improve medication tolerance. Many patients may have difficulties with swallowing capsules, and different medication formats can be created for these patients such as liquid suspensions, lozenges, injections, topical gels, suppositories and many other formats.
Pharmacy compounding is often less expensive than commercial medications, because pharmaceutical companies may have a branded medication that they charge a premium for, while compounding pharmacies may be able to replace the branded drug with a generic drug. The cost of a compounded medication will vary from one medication to another, and it also depends on the work required to create the drug in the requested format.
Compounding pharmacists use pure grade chemicals in order to create their compounds, and they purchase these chemicals in large volumes so that costs are kept as low as possible. The costs to produce the medication also depend on the type of equipment needed to produce it, and compounding pharmacists can always give patients or physician quotes on different medications before they are created.
Compounding is usually covered by insurance
Most compounded medications are usually covered by insurance, but if you are interested in using a compounded medication you will need to discuss it with your insurance company prior to having a medication created. The coverage will depend on your prescription plan, and patients can also pay the full price for compounded medications and submit a bill to their insurance to have a partial or full amount reimbursed. Click here to find the right compounding pharmacy.
Depending on the insurance plan, a compounded medication can often be purchased at a cost that is similar to the co-pay that the patient would normally pay. Patients that need compounded medications should talk to their physician and Absolute Pharmacy about their treatment options.
Ask your medical provider about pharmaceutical compounding
There are several illnesses, chronic conditions, and problems that pharmaceutical compounding can treat such as sports injuries, fertility problems, hormone imbalances, chronic pain, dental problems, a wide range of skin conditions and more. If your medical provider is unaware of the benefits of medication compounding, you should ask your provider to explore some of the options that may be available to you.
Although many medical providers are familiar with medication compounding, some providers are not because compounding is making a resurgence in recent years, and medication compounding is not commonly referred to as a first alternative when commercial medications fall short.
If you have a particular medical condition that you feel can benefit from a customized treatment, you should speak with your medical practitioner and let them know about the potential benefits of pharmacy compounding, or you can get in touch with Absolute Pharmacy and we can provide you with more information, and also speak with your medical provider about how our compounded treatments may be able to solve your health problems more effectively than commercial medications.